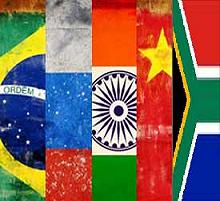 The BRICs quiz tests your knowledge of the BRIC concept and countries.  The quiz has 10 questions.  Your score, correct answers and explanations appear at the end.  Enjoy!
For more fun quizzes, check out Global Sherpa's Quiz Page!
Related articles and content:
BRICs page – Latest News, Facts and Original Articles
BRICs, Emerging Market Consumer Insights
China in Africa: South Africa Joins BRICs Summit
Visit the Global Sherpa home page.