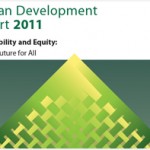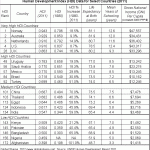 The quiz tests your knowledge of issues in sustainable development and equity from the UNDP's 2011 Human Development Report (HDR).  The quiz has 10 questions.  Your score, correct answers and explanations appear at the end.  Enjoy!
For more fun quizzes, check out Global Sherpa's Quiz Page!
Related articles and content:
Sustainability and Equity: UNDP HDR 2011
Quiz! 2010 UNDP Human Development Report
Analyzing Global Progress: Interpreting the 2010 UNDP Human Development Report and Index
Visit the Global Sherpa home page.